Book Review – Here's Why Your Train Journey Could Turn A Quirky Adventure.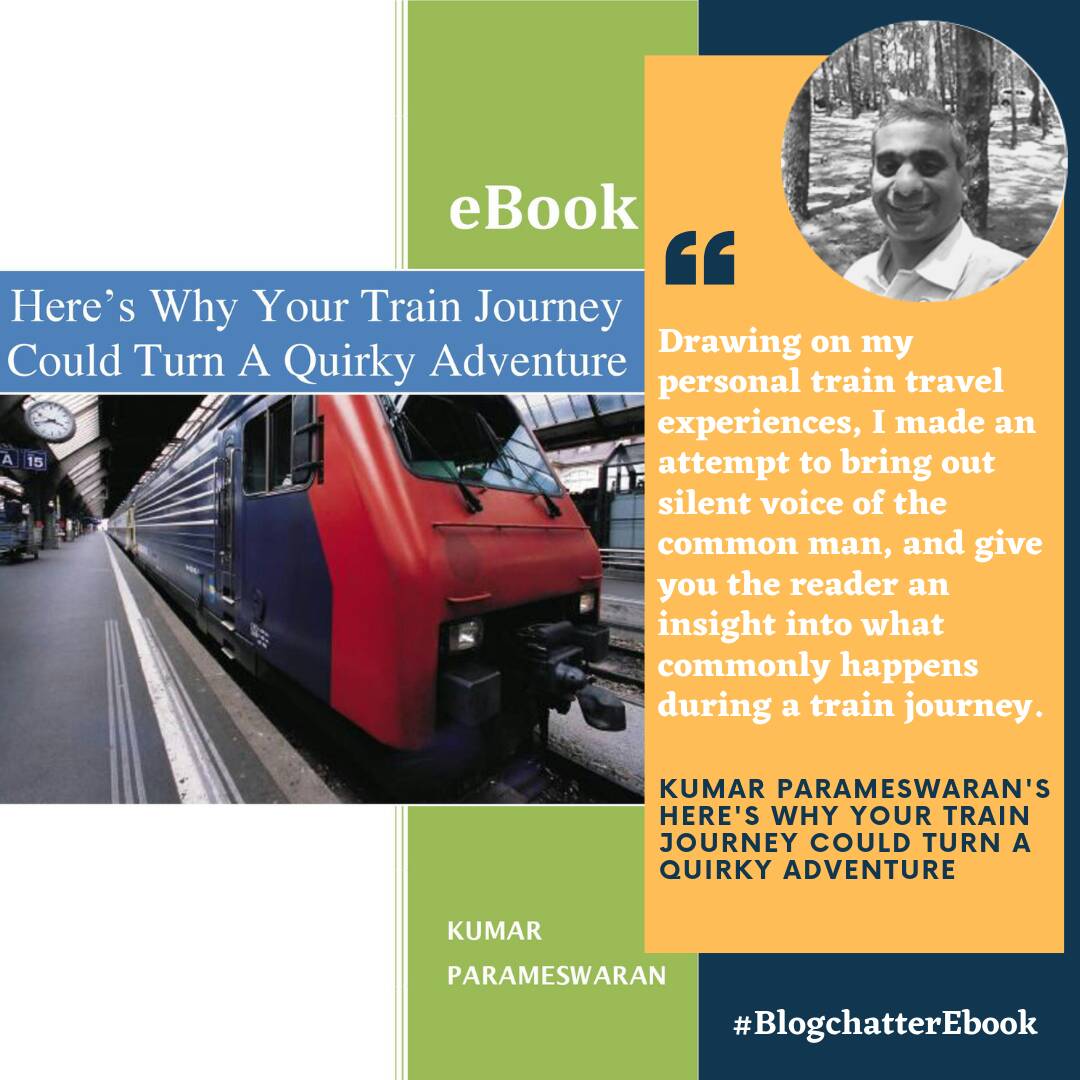 What's in the book?
Kumar has penned a great effort in this book to bring out the silent voice of the common man and have well connected it to his personal train travel experiences. It showcases some funny, some sad, some humorous and some painful incidents into what commonly happens during a train journey and about people who travel everyday and have to bear it all.
Why this Book?

It's an excellent effort and a realistic understanding of the whole train journey. Kumar's articles are more of serious tones and bereft of humor. We all have in some time of our life and train travel might have experienced similar situations and issues. It was a creative idea of author to have made this series out of such incidents that not only showcase the issues suffered in public transport but also throw light on layman's life. I came across wonderful experiences and chapters in the book, will jot down a few for you.
Sometimes last minute announcements create so much chaos as the train cannot decide when and on which platform to arrive, RAC berth chaos, pushy baggage, unscheduled halts, con couples, insufficient air conditioning, uncooperative passengers, an irritating civic sense among co-passengers, unscheduled halts, tatkal ticket tantrums and many more moments. It's fun as well as the realization of truth suffered and faced by many passengers in trains.
How's the Book?
Book Title: Here's Why Your Train Journey Could Turn A Quirky Adventure
Genre: Travelogue
Author: Kumar Parameswaran
Number of Pages: 76
Where to find the Book?
Available: Ebook in PDF In Blogchatter Library.
This review is a part of BlogChatter Book review program. I am loving this journey of eBook reading with #BlogchatterEbook, who has given authors a great platform to showcase their books.
Who's the Author?
Kumar Parameswaran is from Hyderabad, India. At the age of 50, he stepped back from his marketing & services business career to serve people. His motivation is in touching the lives of people, in different regions, playing a constructive role, in channeling their development, in his own small way, with an eye on the environment. He followed his passion and motivation, to explore the country and its neighborhood, and nurture a purposeful livelihood.