This World Environment Day, let's learn some simple ways to save energy
World Environment Day (WED) is a celebration, that is held on 5th June every year. It is celebrated to appreciate and acknowledge the importance of the environment. It is a day when we can encourage positive action to protect Earth. The United Nations general assembly designated 5 June as World Environment Day especially to highlight the protection and health of the environment. It's the same day when the United Nations Conference on the Human Environment started. Its main aim is to raise awareness about the importance of maintaining and protecting Mother Nature and the entire planet from further harm and destruction that stems from natural disasters.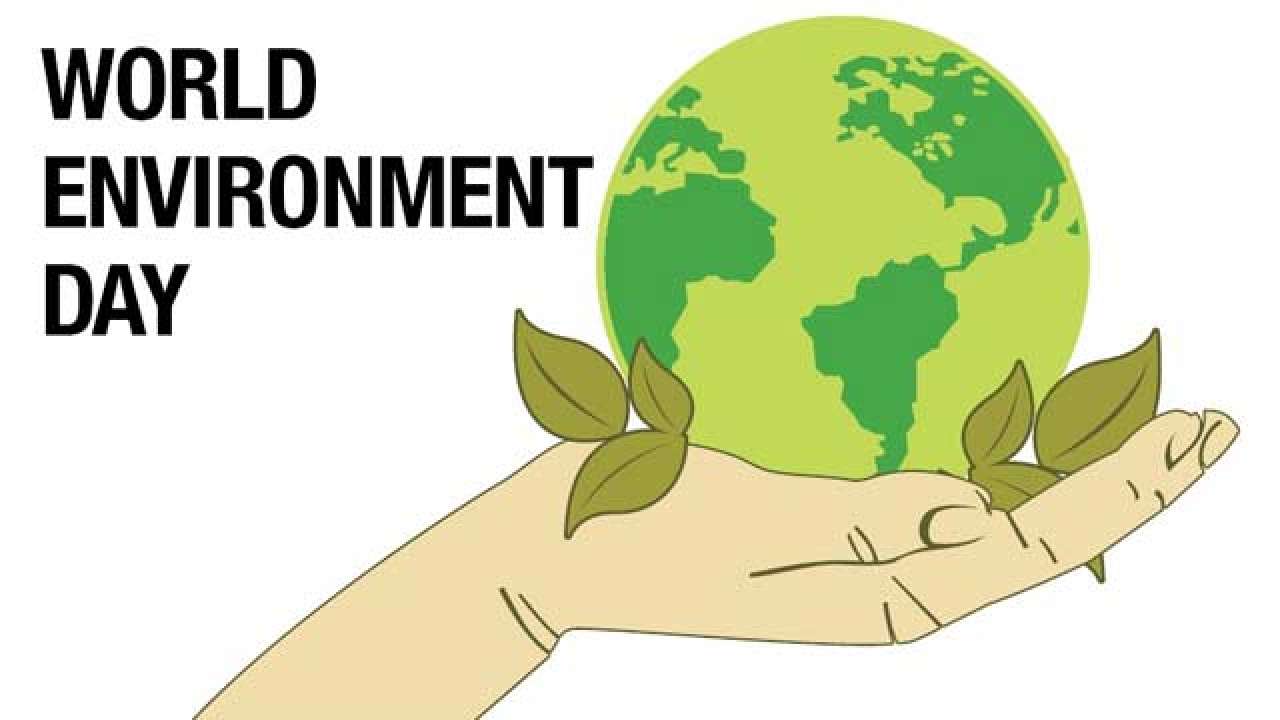 If you are not able to join or conduct or attend any World Environmental Day (WED) related activities, don't worry. You can still celebrate the event in your own home. Sharing some easy doable acts and steps that you can do and help celebrate and put in your small effort towards saving the environment. These steps work towards reducing the carbon footprint.

Sustainable living is important to preserve the environment for future generations. Our little efforts and acts like reducing energy consumption, using public transportation more often, and choosing to shop with eco-friendly brands can go a long way in making this planet a clean and safe place. 
Use this day as an opportunity to start taking that step on a more eco-friendly lifestyle that you can sustain in the long term. Let us collectively do whatever possible with our individual effort, to protect the flora and fauna on this Earth. Let's work together so we are able to leave an even better planet for the coming generations.
Limit your electricity consumption by following these simple doable ways-
Turn off electronics that aren't in use
DVD players, televisions, music systems, kitchen appliances, and any other plugged-in appliances draw a small amount of power even when turned off. We can use the surge suppressor to protect electrical devices from voltage spikes. It helps to turn them completely off when not in use. A better way is to unplug these items until you really need them.

Buy Energy Star Appliances
When shopping for new appliances, always make it a habit to look for the Energy Star label. You must have noted that every consumer electronic product has a 5-star sticker on its body. More rating means less energy consumption. Be assured, that the items you are purchasing will go a long way toward saving you some cash. One should know that energy Star also identifies energy-efficient appliances, including refrigerators, freezers, washers, dryers, air conditioners, dishwashers, dehumidifiers, personal computers, and more.

Use Energy-Efficient Light Bulbs
A simple, quick, and easy way to reduce your energy use is to simply replace existing incandescent bulbs with energy-efficient compact fluorescent ones. You can save half your electricity bill by just using energy-efficient LED bulbs. These bulbs consume less electricity and hence require less energy to lighten up a certain area.

Also, don't forget to turn them off when you leave the room. These days it's a good option to install timers, that automatically turn off the lights after a preset amount of time, just in case you forget to shut them off. This works best especially in the little-used areas like the basement, storeroom, washing area, etc.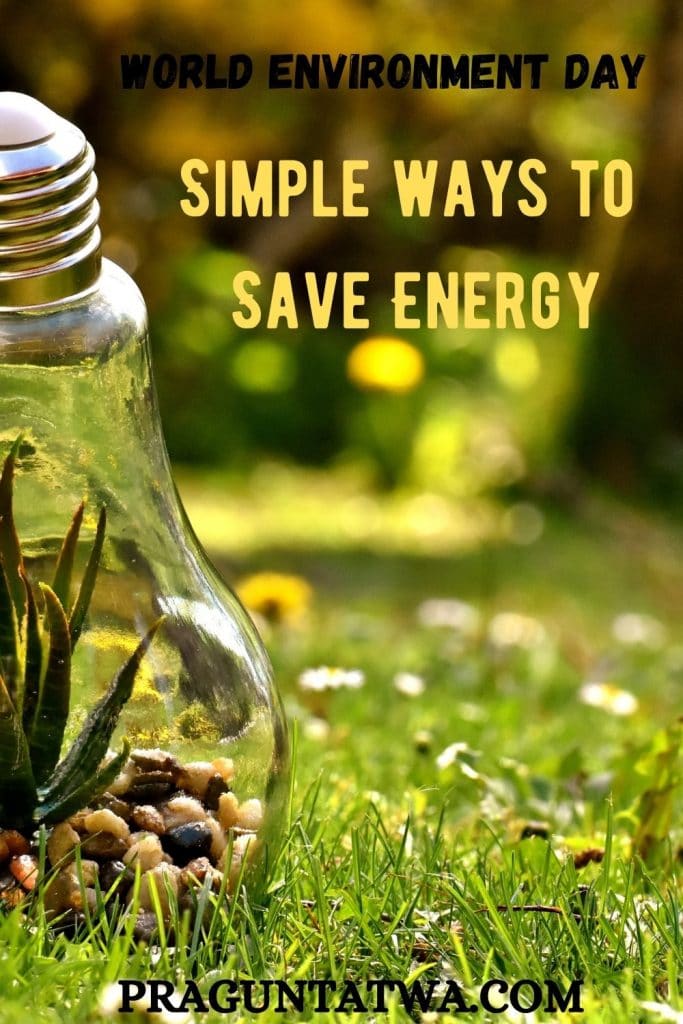 Some simple doable ways to save energy-
Change your A/C air filters more often
If you have ceiling fans in your house, turn them on and use them properly.
Switch to LEDs to conserve electricity
Plant strategically and Make your home smarter
Air-dry dishes and clothes instead of using dishwashers and dryers.
Use natural light as much as you can, Be strategic with window coverings.
Take shorter showers
Fix that leaky faucet
Turn the water off when shaving, washing hands, brushing teeth
Run full loads of washing machine and try to reduce one load per week.
Don't waste energy and close the doors on your refrigerator and house as quickly as possible. 
Try and choose public transport to get around if possible.
make it a habit to ride a bicycle as it will also help you to stay fit and healthy.

World Environment Day is not just one day to celebrate the wonders of the earth's magnificent biodiversity. It's not a one-day celebration to raise awareness about how we can save our planet from further harm. Instead, it is also a day of reckoning – a day to think about what we can do to make this world a better place to live in and how we can make a difference.
Do check out my other posts on Sustainable Conscious living, a step towards a healthier planet. Which covers easy ways to save water, save energy, conservation at the home level, a little bit to heal our Mother Earth, and much more. This post is a part of Cause-a-Chatter by Blogchatter.
E20 – Discussing the importance of using steel crockery over SUP and other eco-friendly activities. Feat. Tulika Suneja Founder Green Hands on Green Talks with Panchtatwa Girl.
–
PragunTatwa Talks – The green podcast
E20 – Discussing the importance of using steel crockery over SUP and other eco-friendly activities Feat. Tulika Suneja Founder Green Hands on Green Talks with Panchtatwa Girl. The Steel Crockery Bank plates and spoons replaced styrofoam and plastic disposable in large quantities during the various events where they supplied. Steel crockery bank gives a wonderful solution to replace SUP and beat plastic pollution.