IndiBlogHub – Largest Indian blog directory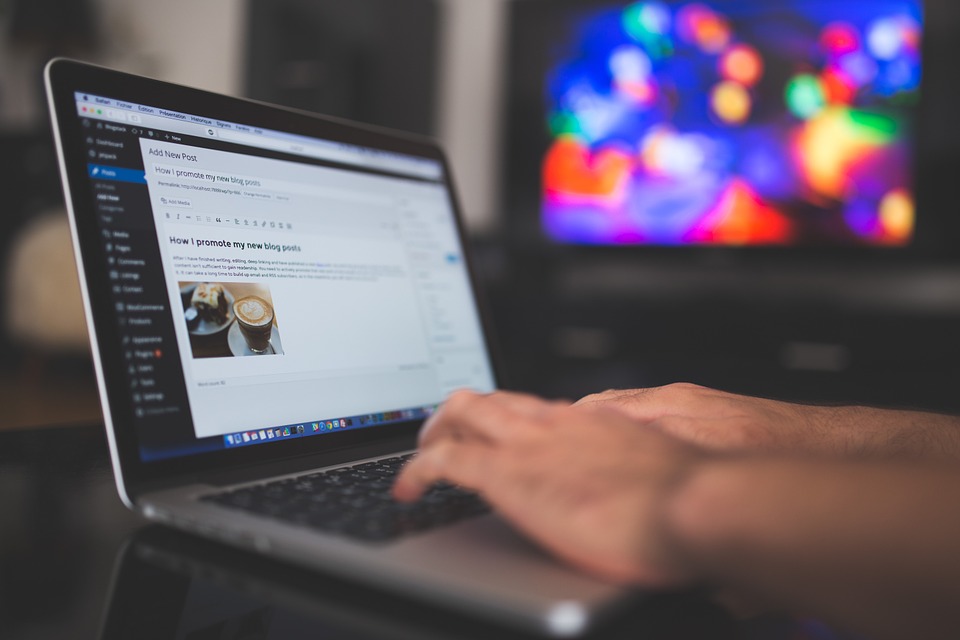 New to blogging!
Need a platform!
Need to interact with co-blogger!
Clueless how to get readers!
Well, the answer is here!
IndiBlogHub – A Great Indian Bloggers Community

Bloggers, writers always need a platform to interact, participate, write, share and be seen. IndiBlogHub is an Indian blog directory with the list of best Indian bloggers from various Niche. It's a beneficial platform for new or pro bloggers with blogs or websites. There are many platforms to choose from but IndiblogHub is one such platform that guides and helps a newbie blogger too. The Indiblog team is quick to help and respond and guide the bloggers with their queries and are always coming up with updated and new features and so many campaigns to choose from.
If you need a suggestion for a guest post or high-quality backlink IndiBlogHub has it all. If you are looking to increase reader traffic to your site or blog, IndiBlogHub sure has solutions for you. Check out more about IndiBlogHub here.

Indibloghub is an Indian blogger community where you can submit your blog or website to get quality backlinks and readership. IndiblogHub started in 2017 by Rahul Gupta and is helping bloggers and writers to come at a common platform to read and share different blog posts from a variety of niche. There is so much to explore from Top Indian Bloggers Blog Directory at IndiblogHub.
Benefits with IndiblogHub
Submit your blog link to get quality backlinks
Share your post to get more readers
Get good traffic to your blog
Opportunities for Guest Post
Brand Campaigns
Follow co-bloggers and interact with bloggers of different niche
You can even connect your social media links for more reach
Lots of variety, subject and, niche blogs to read from
A one-stop solution to get ratings and rankings for your Alexa, DA, PA, SEO, social reach, and other metrics.
It's a simple step solution platform to be on IndiblogHub
Firstly open indibloghub.com
Click on sign up
Add details like name, password, username, email
Tick I agree with term conditions
Finally, you are ready to hit enter to register.
Once you are registered you are ready to submit and share your blog. First, sign in using your username and password and then you are on the page where you can submit your blog to the directory where you will find many bloggers and readers.
For submitting  a blog just enter
The URL of your Blog
Name of your Blog
Blog headline
The language you blog in
primary and secondary category
description of the blog
social accounts page
and finally, save the blog
You will receive a popup message stating your blog is successfully accepted. Once it's moderated after review it is approved. After approval, you can check your blog's listing completely free at IndiblogHub. Today over 1M+ users visit IndiBlogHub per month to search blogs from Indian Blog Directory and to increase network connections with Indian Bloggers. Now, you are ready to share, read, comment and even participate.
You can select bloggers city-wise be it Delhi, Mumbai, Pune, Hyderabad, lucknow, Patna and so many to choose from more than 17 cities or you can even search bloggers niche wise like be it travel, lifestyle, mom & parenting, education, books, technology, sports, blogging, etc. There are more than 20 categories to explore from. So what are you waiting for?
Login to IndiblogHub and Join the Indian Bloggers Community and be part of the largest bloggers directory!

IndiBlogHub@indibloghub
For latest contest check Indibloghub today. This time
IndiblogHub is collaborating with
#KhabarLive
and there are lots of exciting Giveaways & Merchandise.
#KhabarLiveHyderabad is an online news network which focuses on social causes. KhabarLive is a multi-lingual web news portal, it was launched in July 2017 in New Delhi/Hyderabad by an eminent media entrepreneur with an idea to serve unbiased news. With guidance from Dr shelly Ahmed Khabar live covers the latest trending news in Hyderabad. KhabarLive has created a separate identity in a daily viral news segment in just a span of one year. Khabar live focuses on the issues faced by the community, fights for their rights, highlights the achievements of the individuals and recognizes those who make a mark in their chosen fields. KhabarLive Hyderabad is a premium news platform for the aware reader.
To read some of the exclusive interviews at Khabar live click here.

For special reports featured on Khabar live click here
Click here for more Khabar/ News live.