Bloggers day 2021
Bloggers Day
International Weblogger's Day, also known as InWeDay, is celebrated on June 14 every year. This day was started to celebrate in 2004. The term "weblog" was coined in 1997, and its short form, "blog", was first used in 1999. The same year Blogger, one of the first blog-publishing platforms that allow users to create and run blogs for free without any programming background was also launched.

The blogging platform has encouraged so many people worldwide by giving all of us the opportunity to express ourselves freely and creatively, along with an opportunity to make money.

Going by dictionary, A 'blog' is basically your own personal website where we share information and news.
Blog (noun) – a journal or diary that is on the Internet.
Blogger (noun) – a person who keeps a blog – Bloggers are revolutionizing the way news is shared.
My journey
I started blogging in 2011 and went self-hosted in 2017, it has been a journey in itself. From blogger to WordPress to having my own site titled – PRAGUNTATWA– Balancing the 5 elements together. I enjoyed each and every moment of it. Learned a lot, gained a lot of experience, and made some great friends for life. My blogging focuses on sustainable conscious living and balancing the panchtatwas of life.

This May was a bit depressing, with pandemics wreaking havoc all over the country. 'Being at home is the new normal. The question arises what to write and how to start? With so much negative news, making us feel helpless and sad, it somehow becomes difficult to be creative and pen down anything.
As, every sunrise brings with it new surprises, new opportunities. Amongst all gloom, June 1st brought a smile, which gave me a reason to revisit my creative place, my blog, my ikigai.

June 14th is International Bloggers day and I have some wonderful news to share. I take immense pride in calling myself a blogger. The week presiding to this day brought me accolades and mentions, what better way to celebrate International Bloggers day.
Celebrating bloggers day 2021
I will begin by sharing the mail that brought a smile across my face. The mail was from Blogchatter, one of the biggest blogging platforms in the country. It declared I was adjudged top blogger for the month of May 2021. A first for me.
It's a great feeling to get recognition for your work. In the month of April, I continuously wrote for the AtoZ challenge curating 26 posts which will soon become a book to cherish with the title – Mom's Be Everything.
To add to the celebration, Sivaranjini a fellow blogger celebrated my journey and blog by featuring me on her blog. Check the post here.
This motivated me to do my first ever live session. Manas, my great blogger friend, and mentor, was celebrating his blogversary on June 9 and this live was done as a part of this celebration. We discussed life, blogging, and my journey of blogging and podcasting. Catch the full fun chat session here. It's part of growing up when we celebrate community and fraternity together.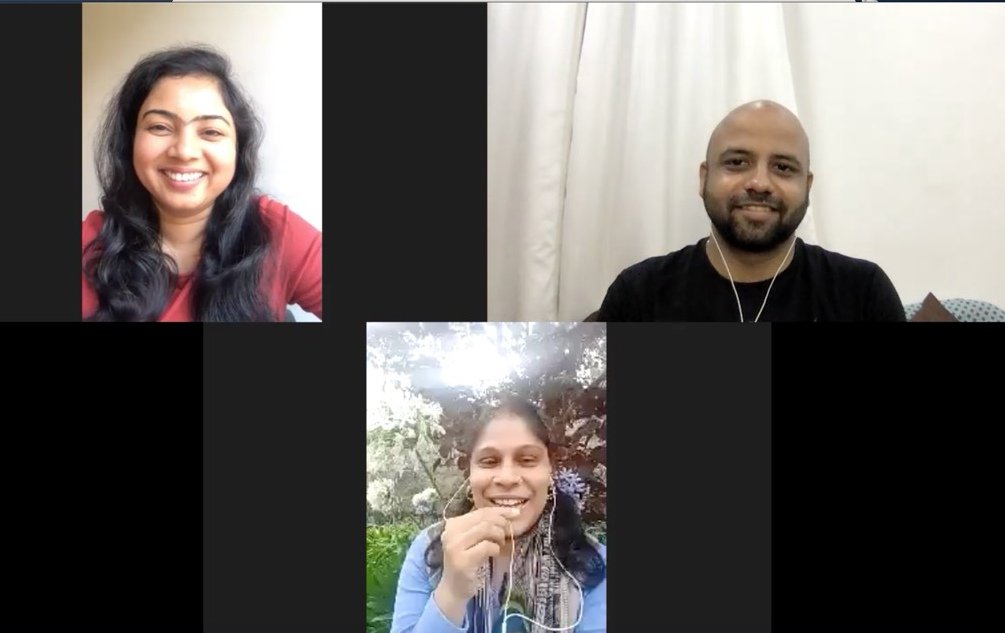 Some recognitions go a long way and this eventful week bought some memorable moments to cherish forever. In this journey of blogging, writing, and creating I'm fortunate enough to make some great friends for life. It's a place where one gets to meet like-minded, similar thinking minds and deep connecting souls.
So, the past couple of weeks had been eventful for me as a blogger and were the best of my blogging journey, I will cherish them forever. blogging has given me a sense of accomplishment and happiness to carry on further.

Happy World Bloggers' Day! Enjoy! 🙂