Mother – our first teacher and personal trainer too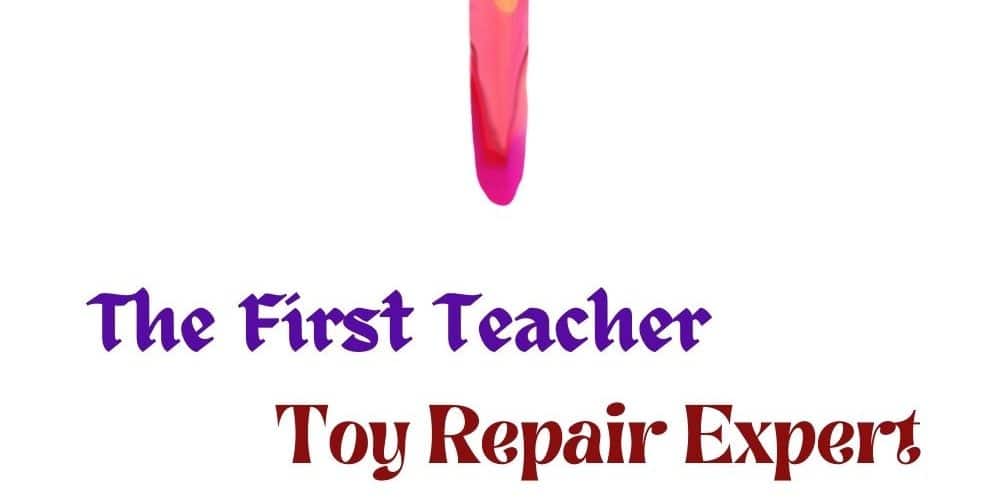 Mothers have been the glue that holds a family together because it is up to them to provide the loving care and support needed by growing children. The nurturing a mother provides is unparalleled and a vital part of a child's care. She plays multiple roles in this journey of motherhood. Mother – our first teacher and personal trainer too, she even becomes our translator and toy repair expert too. Let's check mommy roles in Mom's be everything series when today is the day of the alphabet "T".
The First Teacher
Scientific evidence shows that kids learn a lot of things way before they are born. Right from music, to smell, to sounds, they get their first sense of the outside world from the mother. This apart, mothers tend to spend a lot more time with the baby, even if it is just for nursing. Compared to the hours spent by dad, which makes them the first teacher.

Mothers teach their children everything…and I mean everything. When cooking they not only teach their children how to cook but some basic math. They teach their children about relationships, problem resolution, and dating skills. Even more, they teach their children how to think! Mothers teach these things without even knowing they do it. Then there are all the things they teach on purpose…things like math, reading, how to clean, how to do laundry, how to keep house, etc.
Mother – our first teacher and personal trainer too, not just teacher she is also homework helper too. She is the example we live by, of living a moral life. She is our explainer of right and wrong. Now, more than ever, but Moms are also being asked to do so much more and be more in their children's life. With schools around the country closed, the education industry has asked Mothers to put yet another thing on their "to-do list."

A mother plays multiple roles in a child's development, as she is a teacher in every aspect of a child's developmental growth – social, emotional, physical, cognitive, and independence. There is an endless list of what Mothers teach us.
Personal trainer
Moms are our first trainers for any activity we start with. She holds our hands when we start walking, she is the one who supports us when we start standing and sitting. She trains us for life. Be it reading or even writing, be it brushing or bathing, etiquettes of eating or talking, all these activities are taught by moms.

Later with growing years she even becomes our dance instructor, yoga teacher too. She is the first badminton or kiddos favorite game coach, who helps us learn the basics. She is our first choreographer.
Travel planner
She is the one who had planned our first trip, starting from childhood days when we use to go on family trips or when we planned trips with friends. Be it when we went on our first trip alone or when we packed for our first job outside the city, away from home. Moms always were there to advise and plan what to carry, and how to pack. She is our first trip planner, travel agent, trip booker, and also the maker of the fun. Lots of memories are associated when we look back at how moms use to pack the world in one bag.
Translator
No one understands a child's language but a mother. She knows what we are trying to say or ask. And when the third party Imean other than mom and child comes in to understand, mom acts as a translator, explaining what we mean to say. It's a secret language going on for ages successfully. —aka interpreter of their sayings, the understander of what they're saying, the communicator to anyone else who doesn't understand them.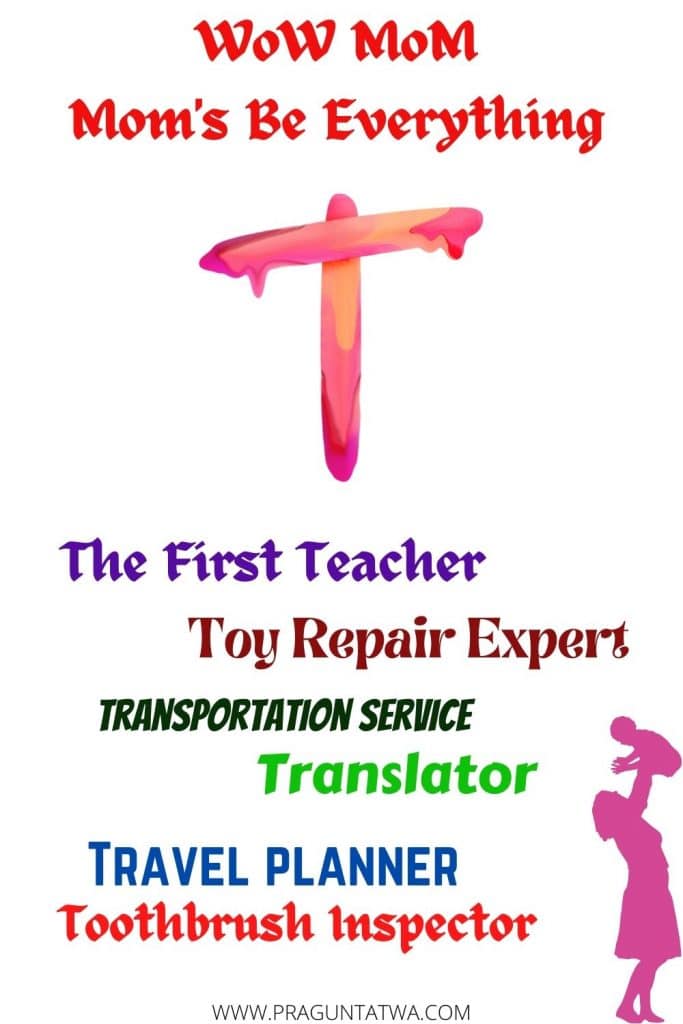 Toy Repair Expert
When you give a kid some toys, those toys will most likely break at some point. Then, that kid will look to you, their mom or dad, to fix those broken toys. Moms are our first rescue to a broken toy, fixer of the little parts. She is also a toy assembler.

Toothbrush Inspector
Dental hygiene is not just for grown-ups. If children don't develop healthy dental habits when they are young, they probably won't be inclined to care for their teeth as adults. Oral care does not come naturally, but encouraging and modeling it in a child's early years can lay the foundation for a lifetime of healthy teeth and gums. And who else but mom ensures we sleep after brushing, we brush after every meal, we gargle properly. She becomes a perfect toothbrush inspector by informing us when to change brush, how to hold it properly, how to brush our teeth so it reaches all areas in our mouth. Checking up on your child's daily dental hygiene habits doesn't end as they get older. Mom's have their own guide to our dental hygiene and toothbrush journey.

Transportation service
Oh yes, moms carry her kids to places they need to reach. Be it school, play area, park, friends place, doctor, movie be it anywhere she is there as reliable transportation service.
"Stand aside for a while and leave room for learning, observe carefully what children do, and then, if you have understood well, perhaps teaching will be different from before."
— Loris Malaguzzi
Mother – our first teacher and personal trainer too, She is our travel coordinator and toy repair expert too. This is the letter "T" in the journey of motherhood where we explore Mom's roles in their children's lives. Mom's are everything for her kids, you name it we have it. Do read my earlier letters to enjoy the AtoZ of motherhood roles. This post is written as a part of the A2Z challenge, organized by Blogchatter. You will love to read how moms are great storyteller sna dsleep scientists too.